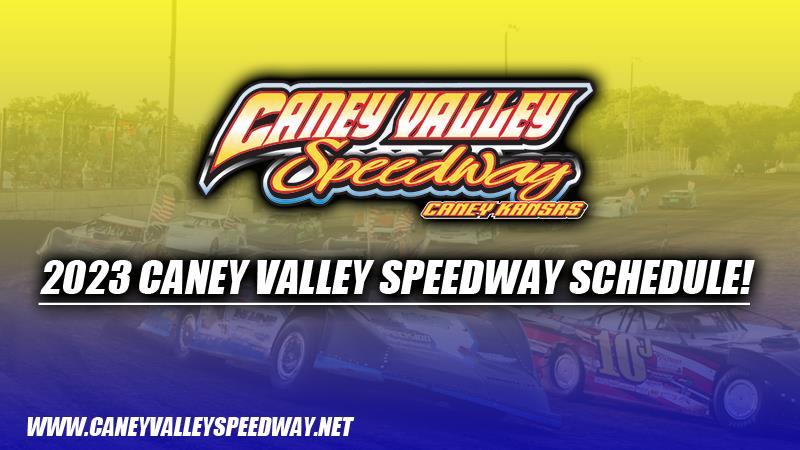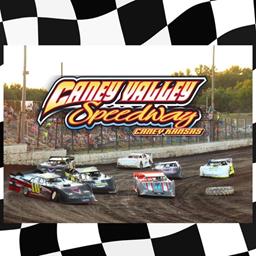 12/24/2022
Caney Valley Speedway
---
2023 Caney Valley Speedway Schedule Announced!
CANEY, Kan. (December 25, 2022) - Caney Valley Speedway is giving the 2023 schedule of events out as a gift this Christmas!
23 nights of action headline the event schedule.
CVS Weekly Series headlines the 2023 featuring the USRA B-Mods, K&D Collectables Factory Stocks, Smith's Auto & Tires Pure Stocks and the Tom's Auto Services & Sales USRA Tuners.
Monster Trucks will kick off the season on Saturday, April 1.
Two Enduros are slated with the first one on Saturday, April 8 and the second one on Saturday, November 4. Both dates will also feature Factory Stocks and Pure Stocks.
Sooner Late Model Series returns to Caney on two occasions in 2023. Saturday, April 22 for the season opener and again on Saturday, July 22.
OCRS Sprint Cars are scheduled three times. Those dates are Saturday, April 29; Saturday, July 29 and Saturday, October 28.
USL Non-Wing Sprint Cars will see two nights at Caney. Saturday, May 13 and Saturday, July 1 are the two dates.
NOW600 National Micro Sprints will make one trip to Caney. Wednesday, June 7 the kick off to the Sooner 600 Week.
For the first time ever, the COMP Cams Super Dirt Series Late Models will grace the 1/4 mile oval on Saturday, August 5 for "The Memorial."
Non-sanctioned Late Models will be on hand twice in 2023. Saturday, September 16 and again on Saturday, October 14 for the OcTopless event.
Midwest Modifieds will make four trips in 2023. Saturday, May 6; Saturday, June 24; Saturday, August 26 and Saturday, September 9.
2023 Caney Valley Speedway Schedule of Events:
4/1: MONSTER TRUCKS!
4/8: Easter Eggstravaganza Enduro plus FS, PS
4/22: Season Opener plus Sooner Late Model Series - B-Mod, FS, PS, T
4/29: CVS Weekly Series plus OCRS Sprints - B-Mod, FS, PS, T
5/6: CVS Weekly Series - B-Mod, MW-Mod, FS, PS, T
5/13: CVS Weekly Series - USL Non-Wing Sprints - B-Mod, FS, PS, T
6/3: CVS Weekly Series - B-Mod, FS, PS, T
6/7: NOW600 National Micros plus FS
6/10: CVS Weekly Series - B-Mod, FS, PS, T
6/24: CVS Weekly Series - B-Mod, MW-Mod, FS, PS, T
7/1: CVS Weekly Series - USL Non-Wing Sprints - B-Mod, FS, PS, T
7/8: CVS Weekly Series - B-Mod, FS, PS, T
7/22: CVS Weekly Series - Sooner Late Model Series - B-Mod, FS, PS, T
7/29: CVS Weekly Series - OCRS Sprints - B-Mod, FS, PS, T
8/5: The Memorial - COMP Cams Super Dirt Series - B-Mod, FS, PS, T
8/26: CVS Weekly Series - B-Mod, MW-Mod, FS, PS, T
9/2: CVS Weekly Series - B-Mod, FS, PS, T
9/9: CVS Weekly Series - B-Mod, FS, PS, T
9/16: CVS Weekly Series - LM, B-Mod, FS, PS, T
9/30: CVS Weekly Series - B-Mod, FS, PS, T
10/14: OcTopless Late Model Special - B-Mod, FS, PS, T
10/28: CVS Weekly Series - OCRS Sprints - B-Mod, FS, PS, T
11/4: Fall Frenzy Enduro - FS, PS
---
Submitted By: Terry Mattox
Back to News