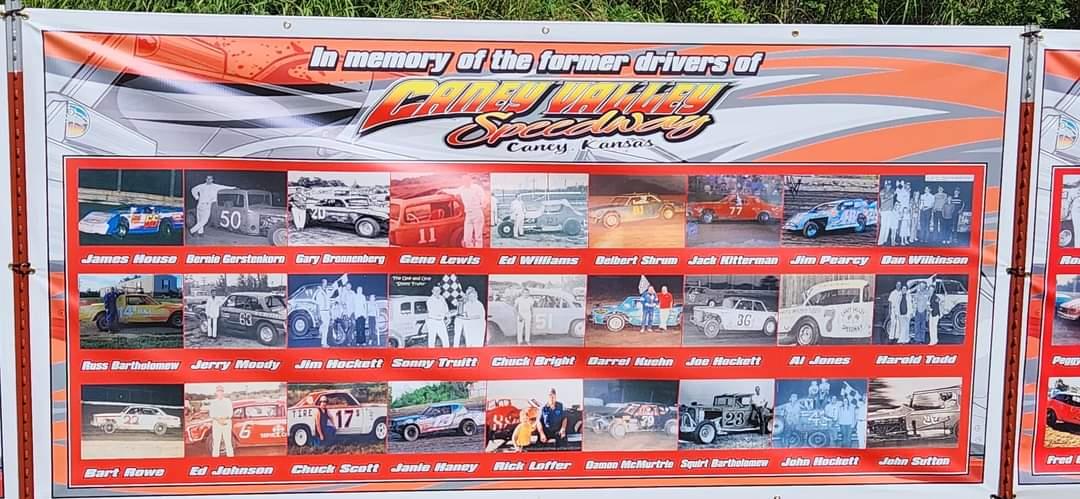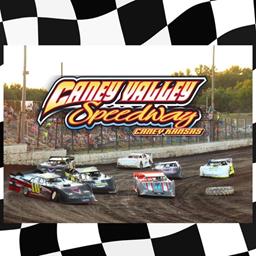 8/25/2023
Caney Valley Speedway
---
James House Memorial Late Model Special This Weekend
The Complete Well Testing Sooner Late Model Series presented by Hayden Ross Motorsports Foundation is returning to Caney Valley Speedway on Saturday, August 26, for the James House Memorial and added money is up for grabs.
This race replaces the COMP Cams Super Dirt Series House Memorial event that was rained out on August 5th. CCSDS and Caney Valley Speedway officials were unable to find a suitable make-up date and the Sooner Series was willing to step in and take the date.
The night will be highlighted by a $3,000-to-win $350-to-start 25-lap Sooner Late Model Series main event. AmeriFlex Hose & Accessories USRA B-Mods, Main Street Auto USRA Tuners, Toms Auto & Sales Factory Stocks and Smiths Auto & Tire Pure Stocks will round out an exciting night of racing that will concluded with a fireworks display.
Four-time Sooner Series champion Kip Hughes of Enid won a thrilling main event over Joseph Gorby on the Caney Valley Speedway quarter-mile on July 22. Hughes was setting the early pace, but had a battle on his hands in the closing laps from Gorby, who charged from 10th starting position and moved into second on lap 19. On the final turn to the checkered Gorby made a run at Hughes pulling underneath and making contact. The two drag raced to the finish with Hughes winning by a 0.195 second margin according to the transponders mounted on the cars.
"I kind of messed up down there and got a shot in the shorts," smiled Hughes afterwards. "I was trying to be conservative, got tight and when I gassed it up I got loose and got sideways and lost all my forward drive."
"His car was getting a little bit slower and mind was getting better." Gorby said of his move for the lead. "But it took me awhile to get up to second."
Gates will open at 4 p.m. Saturday, August 26 with racing getting underway at 7.
Adult grandstand admission is $20, $10 for seniors and kids 5-12. Under 5 is FREE. Pit passes are $35.
Sooner Late Model rules apply for this event.
More information can be found at SoonerLateModelSeries.com and CaneyValleySpeedway.net.
2023 Winners
4/14 - Kip Hughes - Thunderbird Speedway
4/15 - Brett Hansen - Tulsa Speedway
4/29 - Brett Hansen - Monett Raceway
5/6 - Brett Hansen - Thunderbird Speedway
6/2 - Kip Hughes - Outlaw Motor Speedway
6/9 - Kip Hughes - Humboldt Speedway
6/10 - Kip Hughes - 81 Speedway
6/24 - Jace Parmley - Salina Highbanks Speedway
7/1 - Joseph Gorby - Enid Speedway
7/15 - Brett Hansen - Longdale Speedway
7/22 - Kip Hughes - Caney Valley Speedway
7/29 - Brett Hansen - Enid Speedway
Top 10 Standings: 1. Brett Hansen 5085; 2. Eli Ross, 4675; 3. Richard Shepler, 4675; 4. Joseph Gorby, 4135; 5. Ron Brown, 3705; 6. Eric Brill, 3610; 7. Dakota Dellinger, 3545; 8. Gary Lowe, 3340; 9. Kip Hughes, 3240; 10. Steve Hewitt, Sr., 2600.
---
Submitted By: Jeremy Berry
Back to News